Many of us ask the following question : " What is the best dental product for my pet's teeth?" We have investigated and found a nearly miraculous product.
I had the chance to try this product and I'm very happy to present it today!
 

It is the 

buco

+

!

* Read down for a nice surprise!
First, did you know that
70% of cats show signs of oral health problems from a young age. Food residue and certain oral baceria cause PLAQUE to form. Due tu calcium deposits, the plaque hardens forming TARTAR.
We all know that regular brushing is essential in order to keep oral hygiene at its best and above all without smell, but who brushes their cats or dogs teeth every day? A tiny part certainly does, but if you are like me and have the health of your animals at heart, but can not make your animal listen to reason, this task can be very difficult to accomplish.
First days of the test
This is Max. As you can see, Max, a 1 1/2 year old bengal, developed tartar on his teeth. Stains and a slight loosening of the gums begin to occur.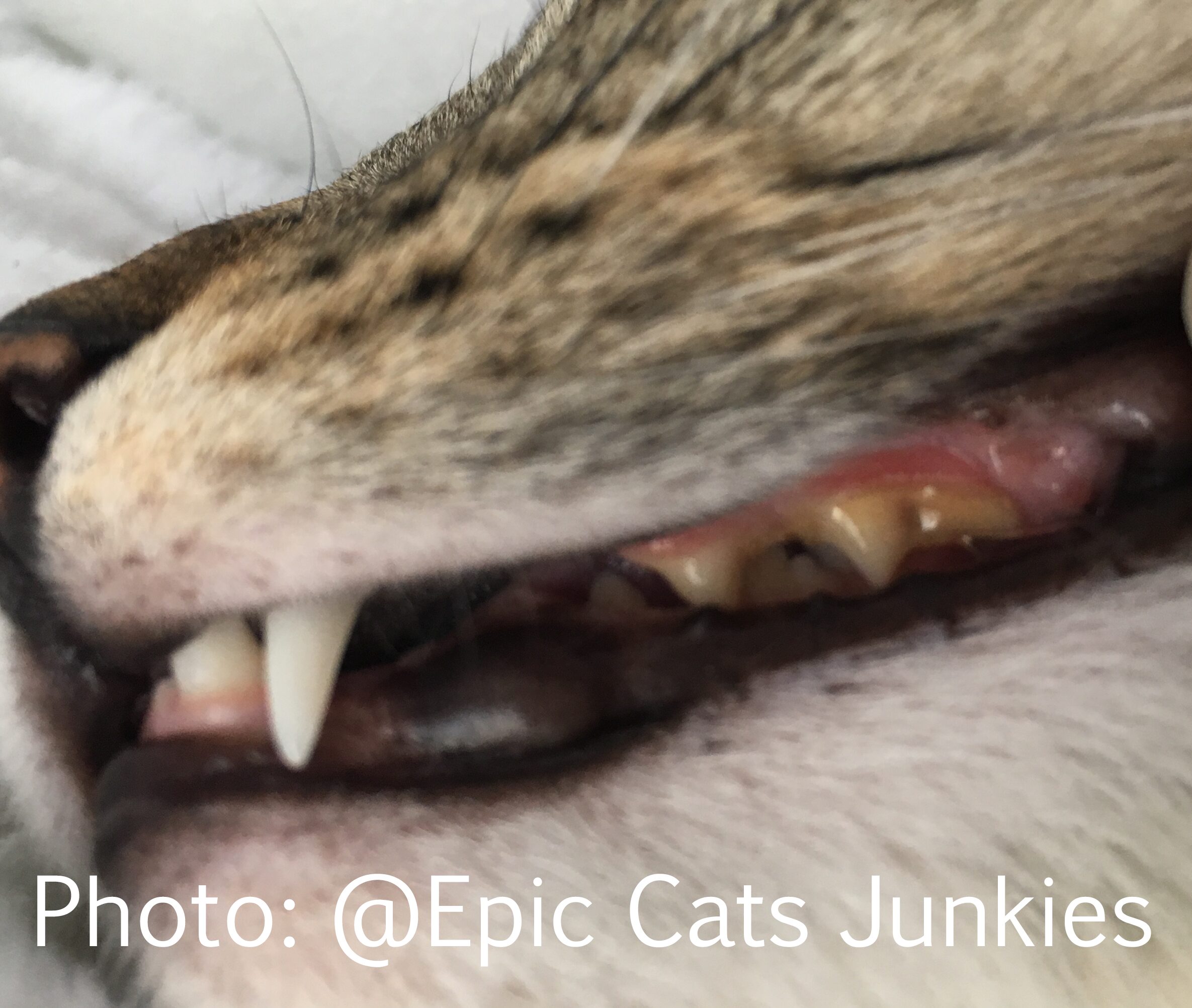 The test of the product is done on 56 days but I must admit that Max, who I tested the product with, is very special. Mister is very fancy and it was a real challenge to make him try the product in his food. Sir does not like changes. We have succeded to test with half a dose only for 56 days, but even with half the amount, the progress is remarkable.
Note that my other cats who have tried the product go crazy for it so do not be worried, there must be only Max as difficult on the planet!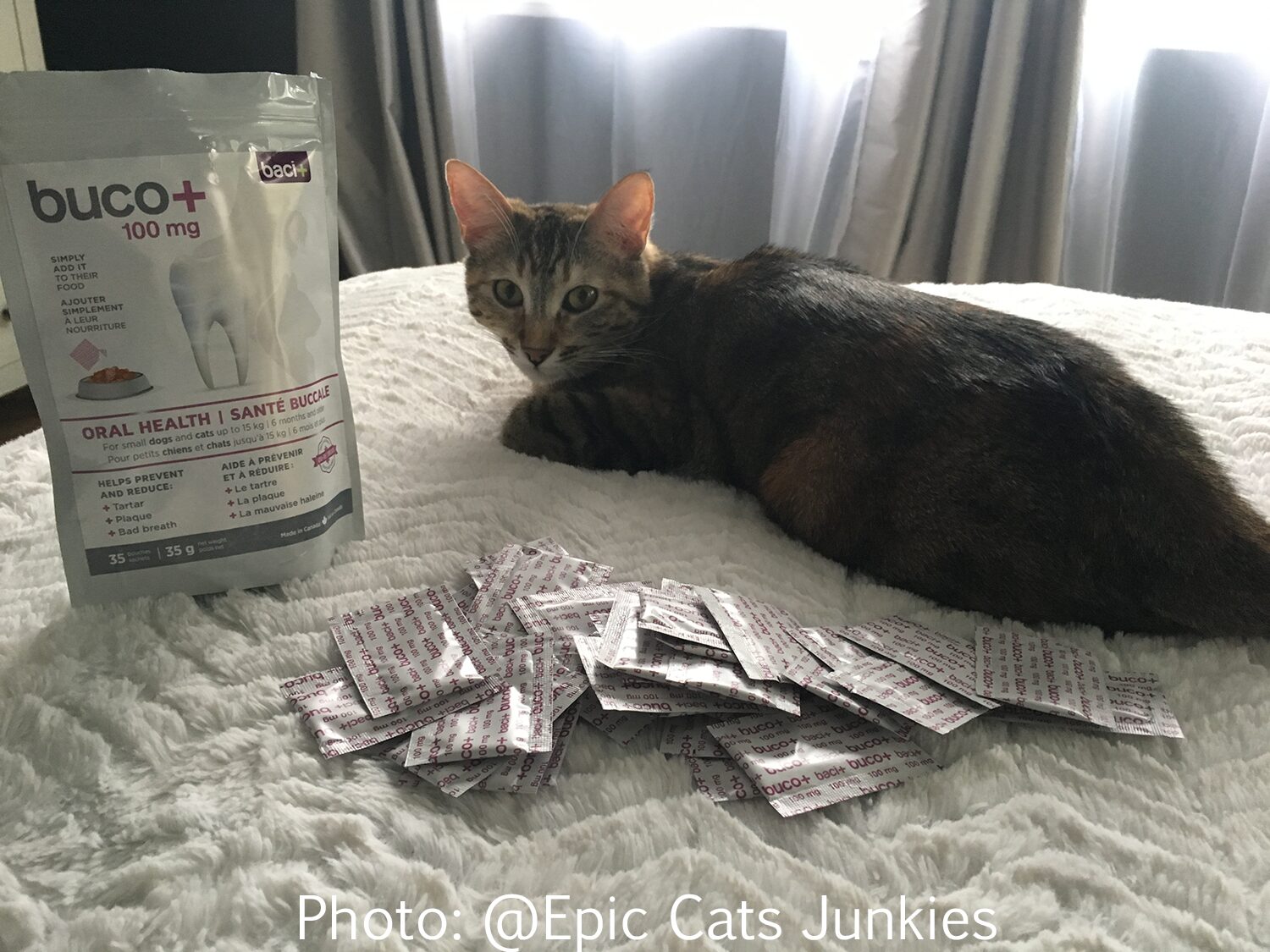 Instructions
The buco+ is quite simple to administer. The package contains 35 pouches of 100 mg each. Depending on the weight of your pet, give the following dose:
100 mg for cats and dogs under 15 kg
Pretty simple no? One bag a day mixed with kibbles, cane or raw food and you're done. See your cat feast while knowing that his teeth are cleaning up at the same time.
Daily administration is recommended for the first 56 days for optimal results. Then you can give a pouch, 2 times a week, to your cat and / or dog. It should be noted that the speed of the results may vary from one animal to another, but after talking with other people who have also tried the product on their older animals, the results are incredible.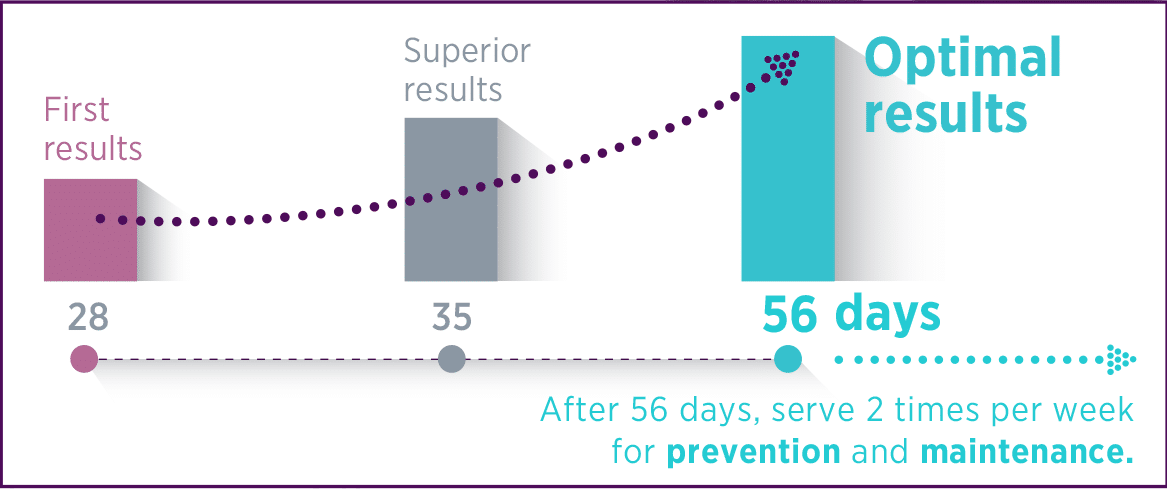 Despite the fact that buco+ works, it will not replace a dental decalcification at the vet. Some cats have so many years of accumulation that even if the product works fine, it can not solve all the problems. However, if you are in the descaling stage, it would be good to use the product after it to maximize the longevity of the descaling results.
In concrete terms, what are the results?
As mentioned before, in Max's case, the results are not optimal since he has assimilated only half a dose, but we can really see a positive difference.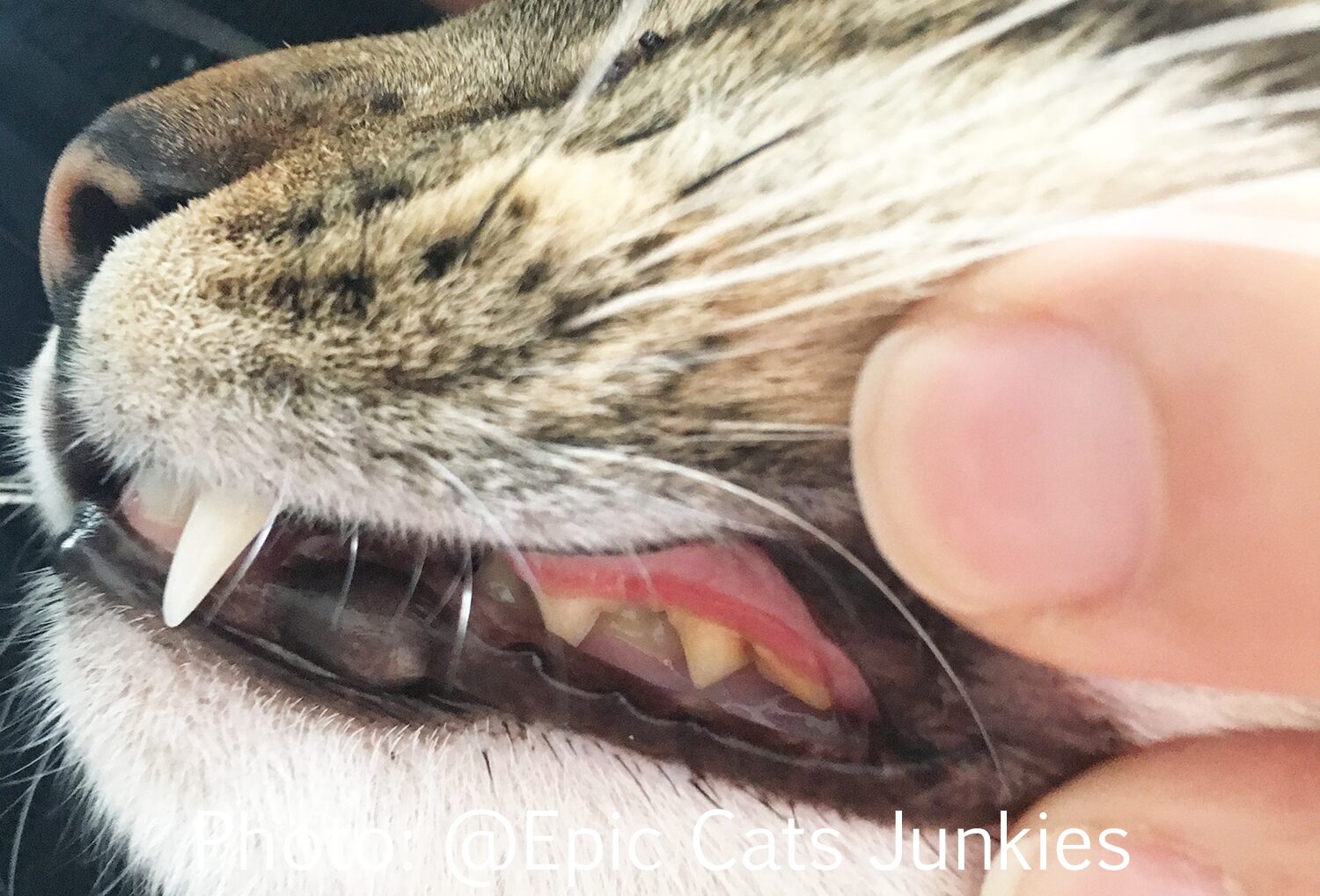 But how does the product work?
Some bacteria in the mouth, which are naturally present, cause bad breath by emitting sulphur-containing compounds. Another group of bacteria produces a destructive enzyme called GINGIPAIN. This enzyme attacks and reduces the natural defenses of the gums, damages the oral cavities and increases the proliferation of bacteria, causing bad breath and PLAQUE. This situation reduces the health of the gums and may eventually lead to tooth loss.
It is this enzyme that
 

buco

+

 

neutralizes.
So! If you are like me and want to spoil your cat by offering optimal oral health and spoil yourself at the same time, the buco+ is the product you need!
As a special for our fans, the company agrees to offer all members of Epic Cats Junkies a 10% discount on the purchase of baci+ products. You will need the following promotional code when you purchase.
PROMOTIONAL CODE: REF2019