Want more than just a Christmas stocking for your cat this year? Here is our TOP 10 best gifts for your cat for Christmas.
1. The ZiggyDoo Catwheel | For your cat's new year resolution!
The Ferris Cat Wheel is designed for cats, providing safe indoor exercise, mental stimulation and loads of fun (especially important for indoor cats). Active high energy cat breeds such as bengals and sphynx and many other breeds are known to take to the Ferris Cat Wheel with enthusiasm.
ZiggyDoo is the proud distributor of the Ferris Cat Wheel for North America.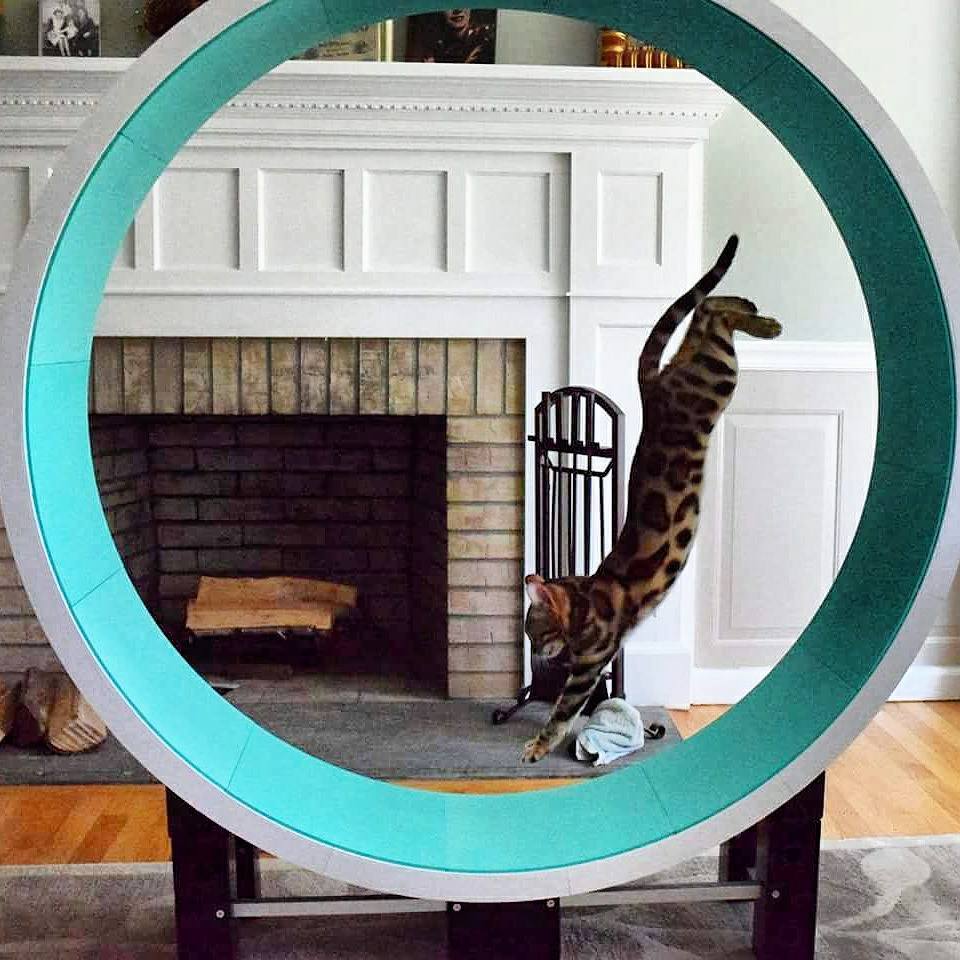 2. Take a walk with a sophisticated harness
The sophisticated Ezeso jacket / harness is made of soft cotton material with a comfortable lining. You will not fight anymore with your cat to make him wear it. It generously covers the body, providing security without restricting movement in any way. Other harnesses are also available at a lower cost at your pet retailer. Depending on the size of the cat, it is also possible to request a dog harness.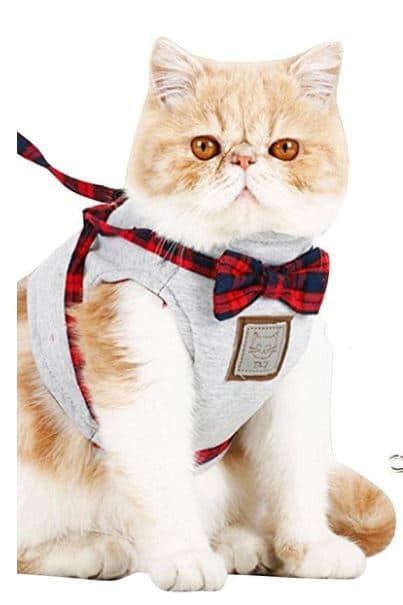 3. Your cat will get fancy with the Furminator bristle brush

For short-haired cats weighing more than 4.5 kg. 6.7 cm Shedding Blade designed for hair less than 5 cm. The stainless steel blade easily penetrates under the hair of your cat and gently removes undercoat and dead hair. It reduces hair loss and is up to 90% more effective than regular brushes or combs. It also effectively reduces the formation of hairballs, which can be dangerous for your cat, make you happier and healthier. A version for long hair also exists.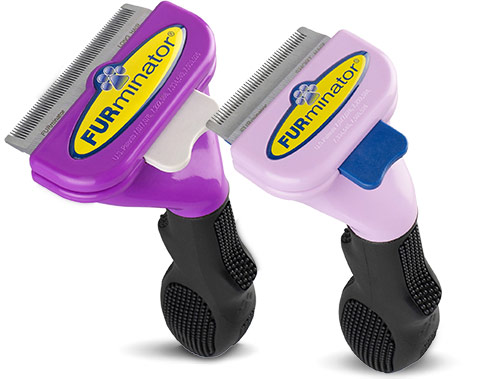 4. Cat tents in the shape of shark or mice

The cat tent is a must. Whether mouse or shark or just a box you have too much and you cut a door, your cat will be thrilled. We found you the two models that we find to our taste and even that an admin has the mouse in her home. His cats love him. Do not be too attached to the gadgets that hang, however, because they will soon disappear.
5. Calming Treats for cats

Their proprietary blend includes Thiamine, C3 (Colostrum Calming Complex) and L-Theanine to produce a relaxed and calm state.

Calming for Cats contains NO wheat, corn or artificial ingredients.

Recommended for high stress situations including travel, visits to the veterinarian, boarding, thunderstorms or other out of the ordinary outside stimuli.

Safe to double or triple the dosing for times of increased stress.

Veterinarian formulated with the concerns of cat owners in mind. Pet Naturals products are manufactured in the Green Mountains of Vermont and are backed by a 100% satisfaction guarantee.
Price: Less than $20. Product available on amazon and in specialized animal stores.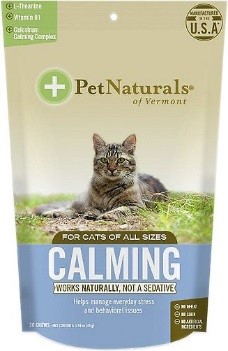 6. Hammock for cats (under a chair or on a window

You can have a house without clutter and a satisfied cat!
You want to spoil your kitten, but the pet furniture you buy makes your living room unsightly and messy. Your options are limited and cleaning around your cat's furniture is difficult. Buy your (patented) cat hammock today and get rid of this clutter while keeping your hairy family member happy!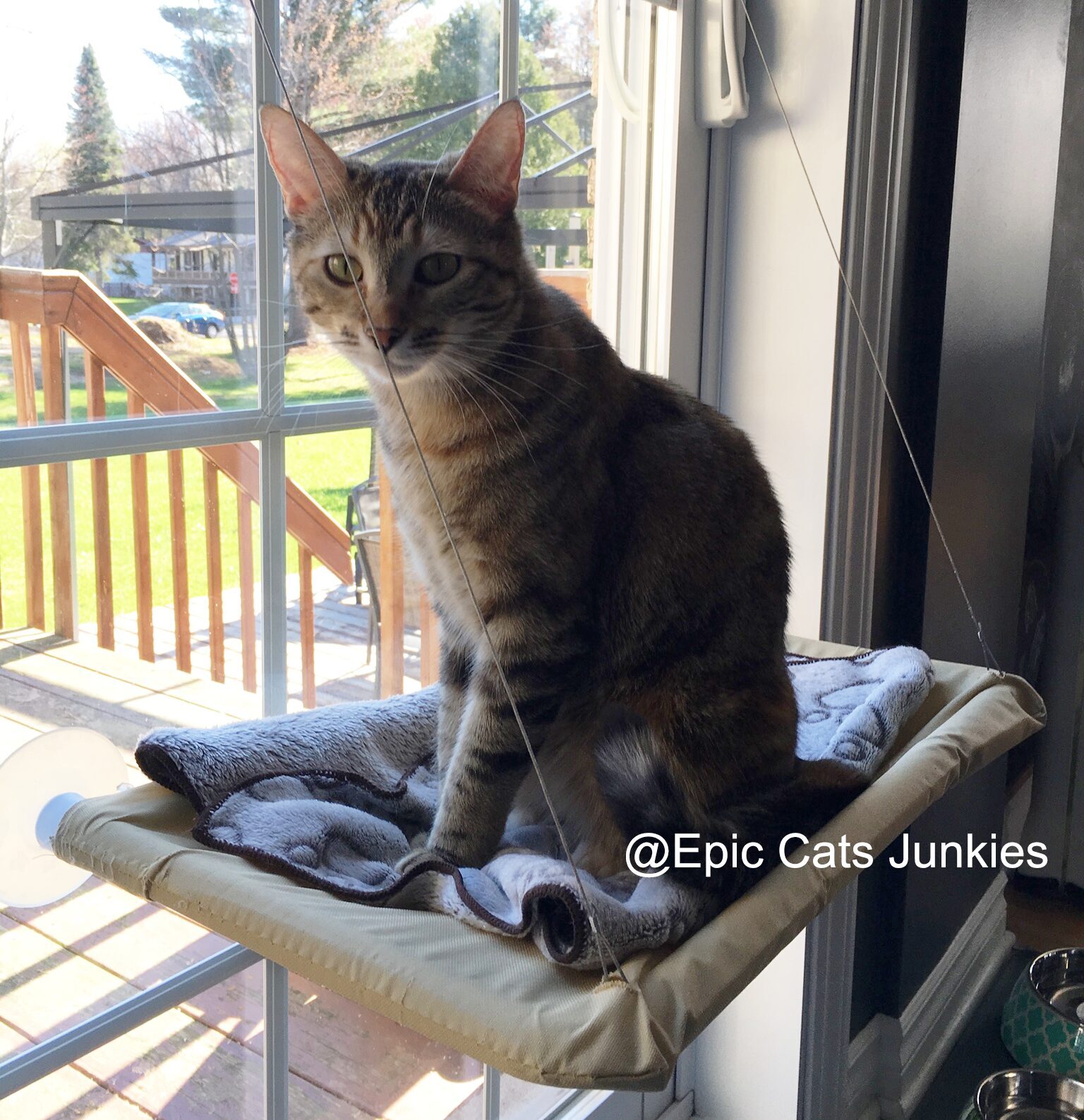 7. Pet Safe Water Fountain

Among the original designs of the pet fountain, this Drinkwell unit has defined the genre. It has a free flowing water flow that is adjustable so you can customize it to your cat's preference. The small ramp under the fountain reduces splashing in this design while allowing cats to drink water while still standing. The power cord is six feet long to reach a convenient outlet. This unit is filtered by replaceable active carbon filters. There is an optional 50 ounce tank to reduce the number of times it needs to be recharged. For a little more money, you can switch to the Drinkwell Platinum, which has a 168 ounce tank.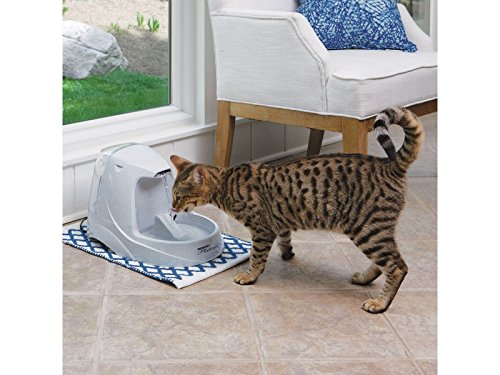 8. Cat wine : Pino Meow, Kittendel, MosCATo, Catbernet

Fill your cat's cup with a little catnip infused with catnip! Pinot Meow Cat Wine is non-alcoholic and made only with organic ingredients. Now, if it were ours, we would legitimately do everything with our cats. So now you can share a glass of wine with your cat in front of the roaring fireplace. Yes, you read well – While you indulge in a glass of pinot noir, your cat will be happy to taste pinot miaou based on organic catnip, water, sea salt and organic beet. It may be the best thing that has happened to us – seriously! Take a bottle of Pinot Meow Cat Wine and relax with your favorite cat after a stressful day. – prrr. Also available, "White Kittendel", "Moscato", "Meowtini", "Meowmosa", "Catbernet" and many others …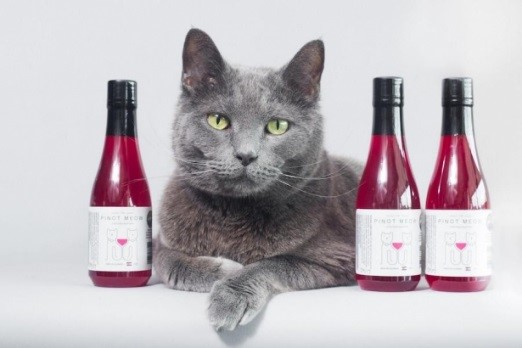 9. Stella & Chewy | More than candies!

Do you find the high-end Stella & chewy food too expensive to feed your 4-legged loves on a daily basis? Never mind!! Use it sparingly here and there and you will make happy cats that are close to hysteria, in addition to being completely nutritious and quality !! Just add a little warm water, leave for a minute and the meal is ready to eat. Available in different formats and flavors, such as Chicken, Duck, Sea Mix and all new, Rabbit.
Visit Stella & Chewy's website to find a retailer.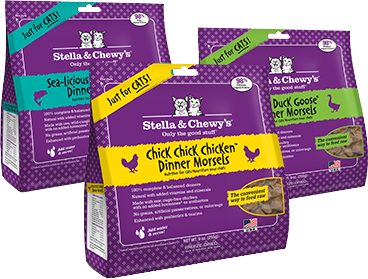 Your cat will be thrilled when you reach for that catnip bubble's container. Mines are crazy about it and even ask for it. Not expensive. Ideal for the cat owner who's on a tight budget but still wants something for kitty.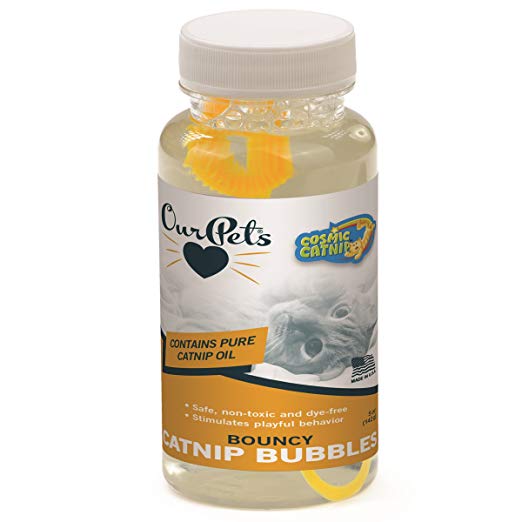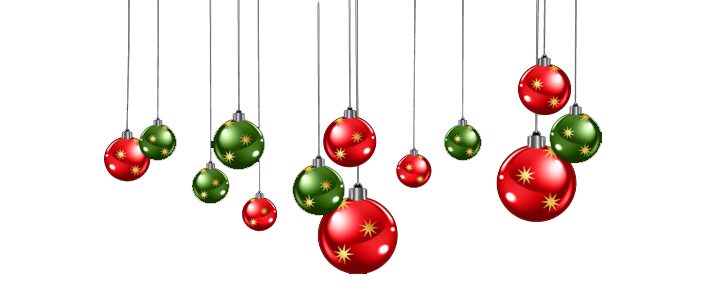 From the entire team of "EPIC CATS JUNKIES",
we wish you a very happy holiday season !!